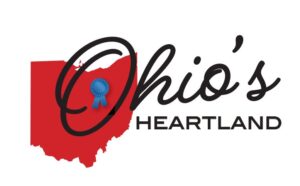 The Ohio's Heartland Wine, Cheese and Chocolate Trail is a partnership of nine counties in East Central and Northeastern Ohio – Carroll, Central Portage, Coshocton, Holmes, Medina, Stark, Summit, Tuscarawas, and Wayne Counties. While each county offers it's own unique selection of locally-produced foods, together these counties make a great vacation destination for every culinary enthusiast or "foodie".
Akron-Summit Convention and Visitors Bureau
Address: 77 East Mill Street, Akron, Ohio 44308
Phone: (800) 245-4254
Website: visitakron-summit.org
City Life. Outdoor Life. Grab Life Right Here. In Greater Akron Ohio, hot metropolitan places are alongside cool outdoor spaces. You decide which vibe will satisfy – we'd like to think you'll enjoy it all. Our iconic attractions include: Stan Hywet Hall & Gardens, Hale Farm & Village, Akron Art Museum, Akron Civic Theatre, MAPS Air Museum, Lock 3/Lock 4, Akron Children's Museum, National Museum of Psychology, Akron Zoo, Blossom Music Center, MGM Northfield Park, Fannie May Chocolate Factory, Cuyahoga Valley Scenic Railroad, & Ohio's only national park, Cuyahoga Valley National Park. We've created a number of trails you must explore: SummitBrewPath.com, TheDripDrive.com, & NewAgainAkron.com. Don't miss Sarah's Vineyard, The Winery at Wolf Creek, & Nauti Vine Winery. Oh, we have some really amazing events, too: FirstEnergy All-American Soap Box Derby World Championships, Bridgestone PGA Senior Players Championship, Akron Marathon Race Series, AA Founder's Day, & International Twins Days Festival. Again, we invite you to Grab Life Right Here!
Facebook | Twitter | Instagram
---
Carroll County Convention and Visitors Bureau
Address: 30 Public Square, Carrollton, Ohio 44615
Phone: 330-627-4811
Website: carrollcountyohio.com
Nestled in the hills of Appalachia, Carroll County "Looks to the future as they honor the past." Explore our unique attractions including the McCook House Civil War Museum, Ashton House Museum, Bluebird Farm and Atwood and Leesville Lakes. Festivals throughout the year honor our heritage and offer great food and arts and crafts. Carroll County has small town charm to go with the honor of being 2010 Best of Ohio Most Relaxing Weekend Getaway. The county has two wineries with more in the planning stages. Visitors can stay at a Resort, Bed & Breakfasts, motels, or campgrounds.
---
Central Portage County Visitor & Convention Bureau
P.O. Box 391, Kent, OH 44240
Phone: 800.764.8768
Website: centralportagevcb.org
Nature lovers will be excited by our three state parks, birding trails and kayaking excursions. Shoppers will be tempted at every turn as they browse our unique shops, galleries, antique malls, flea markets and super-sized outlet mall. Foodies will relish the local food and drink. Craft brewers and wineries cater to the connoisseur. Farmers markets, local favs, bakeries, and cafés will please your whole gang! And for music and festival lovers Portage County hosts events throughout the year, including the Ravenna Balloon A-Fair. Order your free Explorer's guide to Portage County today.
Facebook | Twitter | Instagram
---
Coshocton Visitors Bureau
Address: 432 North Whitewoman Street, Coshocton, Ohio 43812
Phone: (800) 338-4724
Website: visitcoshocton.com
It's easy to fall in love with Coshocton! It's a place where rivers converge and foothills rise, creating an area rich in beauty and recreational opportunities. Woodbury Wildlife Area, Ohio's largest public land, is here, as is Clary Gardens, a 20 acre public botanical garden. Lake Park features many opportunities for outdoor activities like swimming, camping, fishing and cycling.
Beverage enthusiasts will be delighted with the eight unique wineries and craft brewery on the Three Rivers Wine Trail. The free passport program and overnight packages make the perfect girlfriends getaway or romantic trip for two.
Connect with the past in historic neighborhoods and hear well-loved stories of the canal era while strolling the brick-lined streets of Historic Roscoe Village, where shopping, dining and tours are available seven days a week. Float down a one mile restored section of the original Ohio and Erie Canal on The Monticello III Horse Drawn Canal Boat on summer weekends.
Watch balloons take to the skies at the Coshocton Hot Air Balloon Festival in June or explore fields of sunflowers at the Coshocton Sunflower Festival in August.
Order a free information packet today!
VisitCoshocton.com (800)338-4724
---
Medina County Convention and Visitors Bureau
Address: 32 Public Square, Medina, Ohio 44256
Phone: (800) 860-2943
Website:visitmedinacounty.com
Facebook | Twitter | Instagram 
---
Ohio Amish Country
Address: 6 West Jackson Street, Suite A, Millersburg, Ohio 44654
Phone: (330) 674-3975
Website: visitamishcountry.com
Whether you're looking to immerse yourself in a rich culture, hop on a tour, enjoy a little comfort food or find your bliss away from the everyday, you'll find what you are looking for here in Ohio's Amish Country. Original tastes, creative comforts, and new-found friendships will flavor your visit. Pet a bristly pig or recline with a glass of cab and acoustic tunes. Watch drama unfold in a darkened theater or gather with an Amish Family for dinner. Discover your very own authentic experience in Ohio Amish Country.
Facebook | Twitter | Instagram 
---
Tuscarawas County Convention and Visitors Bureau
Address: 124 East High Avenue, New Philadelphia, Ohio 44663
Phone: (800) 527-3387
Website: traveltusc.com
Home to Small Towns…BIG Stories! The Eastern Gateway to Ohio's Amish Country offers many experiences including historic villages, train and military heritage, nine golf courses and many unique dining and shopping experiences. Nostalgic glimpses in to the past as well as culinary stops add to this beautiful region of Ohio and affordable lodging from familiar brands to rustic inns complete a multi-day trip for families, couples or groups!
---
Visit Canton
Address: 222 Market Avenue North, Canton, Ohio 44702
Phone: (800) 552-6051
Website: visitcanton.com
"America's Playing Field" Home to the Pro Football Hall of Fame, McKinley Presidential Museum & Memorial & First Ladies Library. Known as Ohio's Golf Capital Stark County offers 21 beautiful golf courses, an amazing arts district, endless shopping & dining, and over 35 lodging options to suit your needs. Stark County also boasts other tourism treasures like the Ohio & Erie Canal Corridor, a massive parks and recreation system, a wide variety of museums and entertainment venues.
Facebook | Twitter | Instagram | Pinterest
---
Wayne County Convention and Visitors Bureau
Address: 428 West Liberty Street, Wooster, Ohio 44691
Phone: (800) 362-6474
Website: wccvb.com
Wayne County is part of the world's largest Amish area. At Lehman's Hardware, where the Amish shop for non-electrical goods, you will find products you thought they quit making years ago. See lasers cut inspirational messages at P. Graham Dunn. Taste Wayne County's home grown wine at Troutman's Vineyard and peruse 350 varieties of jams and jellies at the J. M. Smucker Company Store and Café. Drive through Secrest Arboretum, complete with a three acre rose garden, and explore diverse landscape theme gardens and plant collections. Shop in an award winning downtown, attend the Ohio Light Opera on the College of Wooster campus and stay over night in a colonial style inn or a boutique hotel.
Facebook | Twitter | Instagram | Pinterest